CORPORATE SOCIAL RESPONSIBILITY
Concord believes that along with sustained economic performance, environmental and social stewardship is also a key factor for holistic business growth. We strive to integrate our business values and operations to meet the expectations of our stakeholders. Communities, ranging from those villages around its manufacturing facilities to those employed by its contractors and suppliers, are key stake holders and Concord is committed to ensuring that they benefit from the company's presence in their neighborhood. As a responsible Corporate Citizen, we aspire to undertake programs that can have a meaningful impact on the communities and the society at large. We seek to lead by example and are committed to the active involvement and participation of our employees in our corporate responsibility initiatives.
We have a defined Corporate Social Responsibility policy, which lays down the Objectives, Implementation guidelines, monitoring of CSR programs and its reviews. Some of the initiatives taken by Concord towards CSR are: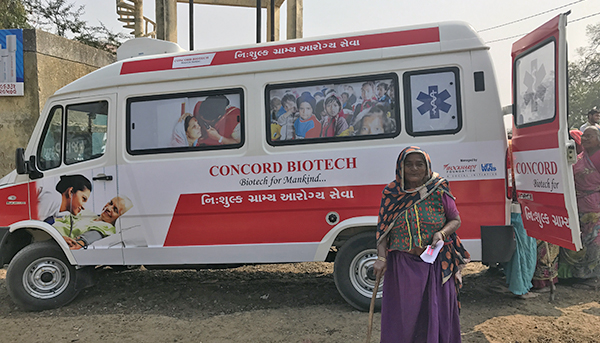 Mobile Medical Units
Concord operates Mobile Medical Units in the regions surrounding its manufacturing units. These Mobile Healthcare Units cater to nearly 20 villages and provide primary healthcare facilities at the doorstep of the villagers. As a part of the project, awareness camps on various topics like cardiac diseases and early detection, general hygiene, de-worming, eye care, malaria, Swine flu, menstrual hygiene and anemia & heat stroke and dental health etc. are conducted weekly for prevention of diseases as well.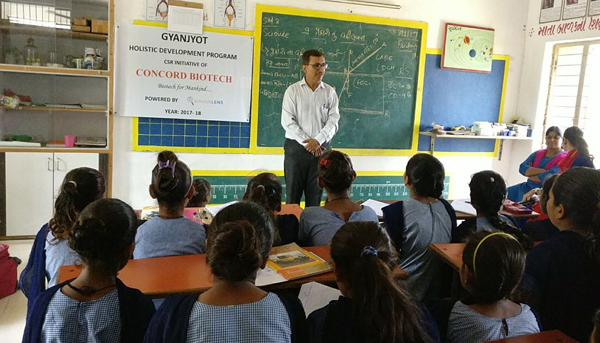 Gyanjot
Concord is working with 20 municipal schools for their Holistic Development Program. As a part of this project, it provides Smart Classrooms in the schools and also trains the teachers on the most effective utilization of this method of teaching. This initiative has been appreciated by the District Primary Education officer also. A substantial improvement in attendance and also results have been observed after this intervention.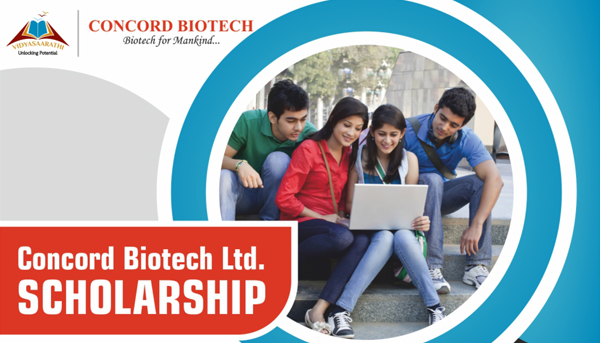 Scholarship Program
There is no dearth of young talent in India, however, due to lack of financial support, large number of students are unable to pursue their interest and talent. They drop-out from formal education system due to varied reasons. Concord is supporting about 100 students fulfill their dream of education by providing scholarships for both academics and sports.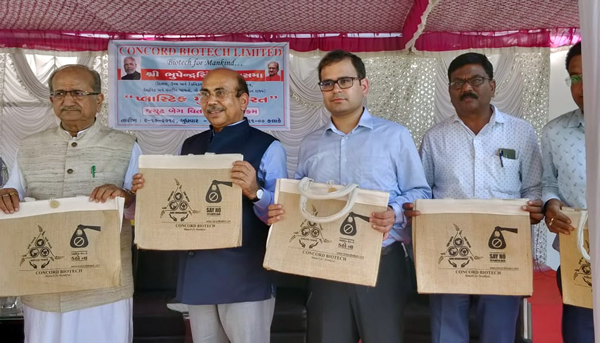 Environment Sustainability
Concord is proactive in all aspects related to environment. We regularly conduct tree plantation / Green belt development activities and are also very active in encouraging the use of jute bags instead of plastic. Concord is proud to be a part of the electric vehicle initiative of AIIMS for shuttling patients and staff from their multiple locations in Delhi, thus contributing to reducing the overall carbon footprint.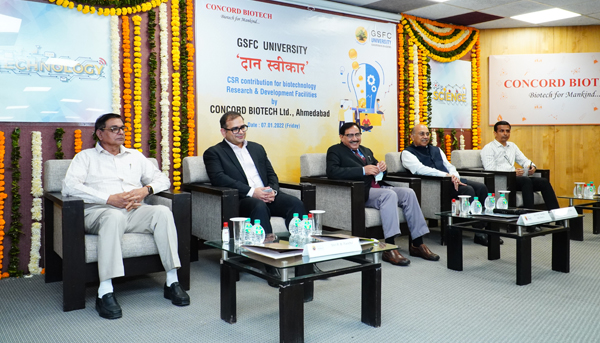 Educational Infrastructure
Infrastructure plays an important role in education sector. Classroom design, auditoriums, laboratories, campus area etc. are crucial elements of a learning environment and have a major impact on a student's learning and thus the outcome. Concord is helping various educational institutes to set up such facilities for the students. We are working with GSFC University for setting up Biotechnology Laboratories for the benefit of the students.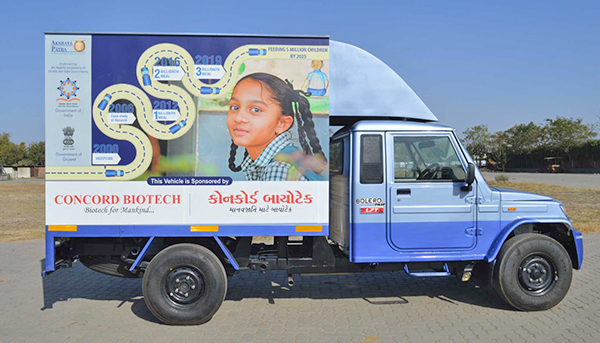 Malnutrition
Child malnutrition is a chronic problem and a longstanding challenge in India. The Mid Day meal program by the government is designed to better the nutritional standing of school-age children nationwide. Concord supports the mid-day meal program and is working with Akshaya Patra Foundation by providing food distribution vans which help is transporting cooked nutritious meals from the central kitchen to the government schools.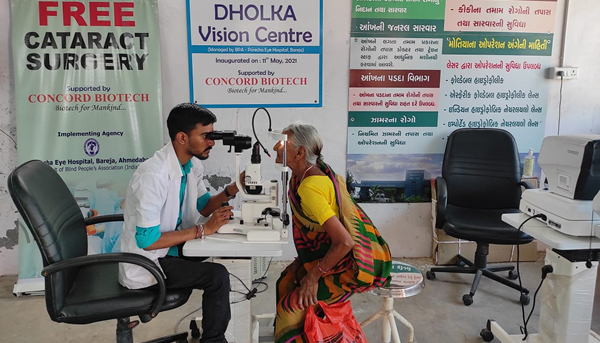 Vision Centers
Concord, in association with Blind Peoples Association has set up two vision centers. Primary and major objective of the vision centers are to identify patients needing surgical intervention, treatment of minor eye problems, patient counseling and spectacle dispensing. In addition to this, eye screening camps are conducted and patients who need surgical intervention are referred to the base hospital. Concord also sponsors the cataract surgeries for the patients who are referred from these vision centers.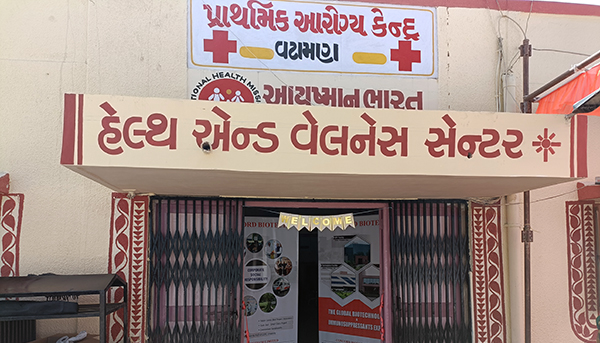 Rural Development
Concord is working very closely with the local authorities for the upliftment of the villagers and are working with them for various projects in the PHCs and Anganwadis. Also, Concord has provided funds to hospitals and other healthcare units which cater to the economically challenged sector of the society.