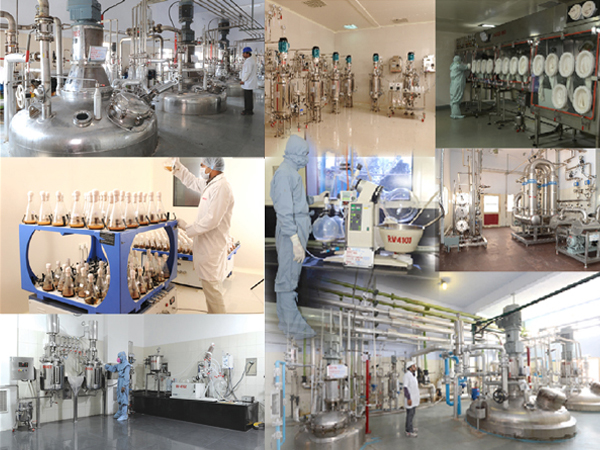 ABOUT US
Concord Biotech Limited is a R&D driven biopharma Company that manufactures Active Pharmaceutical Ingredients (API) through fermentation & semi-synthetic process and finished formulations. Concord, founded in the year 2000 has transformed from a single-product company to a broad-spectrum solution provider, offering products across diversified therapeutic segments.
Concord is globally known for its products and has a presence in more than 70 countries worldwide with efficient distribution infrastructure in markets like the USA, Europe, Japan, Latin America, Africa, Asia, besides significant presence in Indian market. Concord is actively expanding its horizons by partnering with leading global pharmaceutical companies by meeting their product development needs for APIs & finished formulations.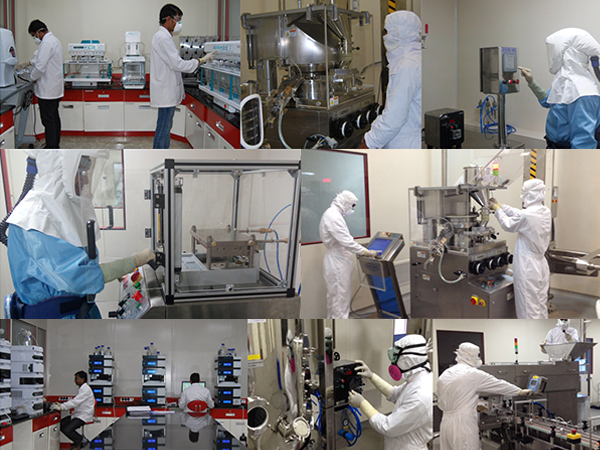 Concord has world-class manufacturing infrastructure. The Company has two API manufacturing units and one finished formulation unit, all located near Ahmedabad, Gujarat, India
Unit I (Dholka): Established in 2000, the Dholka facility is our first manufacturing facility for manufacturing APIs. Spread across an area of 112,302 sq.m., it comprises 22 manufacturing blocks that manufacture different classes of APIs. We manufacture all types of APIs in our product portfolio in Dholka facility. In 2005, it received its first USFDA inspection. It received inspections from USFDA, inspections from Government of Upper Bavaria for EUGMP certification, inspection from PMDA of Japan and inspection from MFDS of Korea.
Unit II (Valthera): The Valthera facility is formulation manufacturing facility that we established when we forayed into the formulation business in 2016. Spread across 94,826 sq.m., it currently contains manufacturing unit for oral solids, including tablets and capsules, and oral liquids, including oral solutions and oral suspensions. We are in the process of developing a liquid and lyophilized vials injectable line, a dry powder injectable line and a sterile powder bulk lyophilization line, which will be dedicated to manufacturing of injectables, including injectable liquids, lyophilized injectables and dry powder injectables, upon its completion. In the future, we aim to develop specialty formulations. The Valthera facility has received inspections from USFDA and inspection from WHO for GMP.
Unit III (Limbasi): Established in 2021, the Limbasi facility is an API manufacturing facility. Spread across 596,309 sq.m., it comprises 19 manufacturing blocks, including 6 fermentation blocks and 13 downstream processing blocks. The Limbasi facility has 24 fermenters, 30 m3 each, in the six fermentation blocks, as well as seed fermenters. It has an aggregate fermentation capacity of 800 m3. At the Limbasi facility, we have capabilities to handle whole broth extraction, liquid-liquid separation, micro-filtration, nano-filtration, ultra-filtration and column chromatography with the downstream processing blocks. We intend the Limbasi facility to cater to major regulated markets, subject to inspections from the regulatory authorities in these markets.

We have dedicated R&D units for both APIs and formulations located in Dholka and Valthera. Both of them are approved by DSIR, India.
With respect to APIs, our R&D activities focus on;
Fermentation technology, including strain improvement, media optimization, process development, process scale-up, technology transfer at commercial scale, and process improvement; and
Chemical process, including downstream process development, semi-synthetic process development, non-infringing process development, process yield improvement, analytical method development and validation, impurity profiling, method transfer to quality control and technology transfer at commercial scale.
With respect to formulations, our R&D activities focus on;
Formulation development, including immediate and extended release oral solids, oral liquids, topical ointments and creams and liquid, lyophilized and dry powder parenterals; and
Analytical capabilities, including physical, chemical, microbiological and instrument analysis as per current Good Laboratory Practices (cGLP) requirements, stability indicating method development and method validation and material compatibility studies.
With our R&D capabilities, we offer a series of contract research and manufacturing services, including:
Strain improvement;
Media optimization;
Process development and optimization to achieve efficiency and cost-effectiveness;
Process scale-up to commercial scale; and
Development of optimized biotransformation processes,
Pre-formulation and formulation development for wide range of sterile and non-sterile dosage forms for global markets.